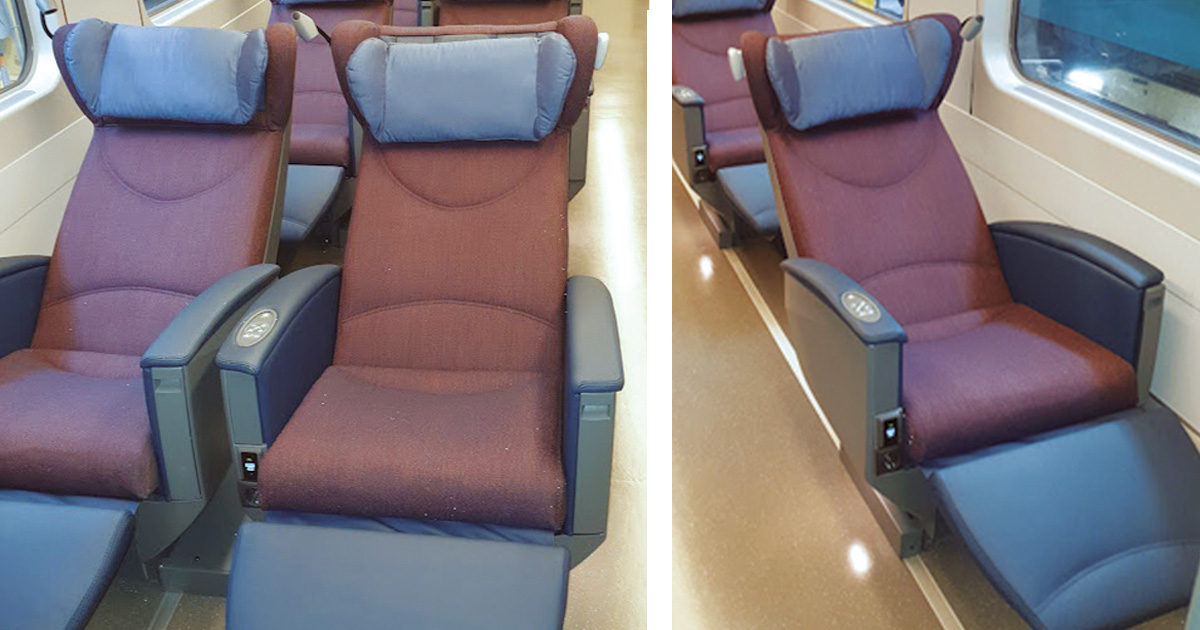 At the end of August, Mantena will complete installation of new reclining chairs in train carriages operating long-distance routes in Norway.
Last year, the Norwegian Parliament allocated an extra NOK 80 million to improve services for passengers on the Sørlandsbanen, Nordlandsbanen, Dovrebanen and Bergensbanen train routes. The train owner, Norske tog, decided that 230 reclining chairs would be installed as a supplement to sleeping carriages in eight carriages. After a tender round, Mantena was commissioned to install the chairs on the first six carriages.
An extensive project for Mantena
After several months of hectic activity at the workshop in Grorud, Oslo, the installation work is now coming to an end and the final carriages with reclining chairs will be delivered on 26 August.
Mantena's project manager Ellen Solaas talks about a comprehensive project with several stages, including initial strength calculations and associated modifications to the chair frames to be completely sure that these are strong enough to withstand chairs from the Czech supplier.
– In this project, there has been an unusual number of disciplines involved, including everything from varnishing, washing, design and marking to mechanical and electrical. This has placed great demands on project understanding and coordination between the various disciplines, says the project manager.
Efficient installation
Solaas says that they have received regular deliveries of chairs since March and that a total of eleven fitters and project managers have worked on the assignment. For the best possible utilisation of resources and distribution of personnel, fitters have worked on two and two carriages simultaneously, for the last four carriages.
– There are many employees in Mantena who deserve praise for their efforts in this project, says Solaas. She especially highlights the team leader for the fitters, Magnus Frøystein, who has successfully followed-up the fitters at the same time as he has worked as an electrician himself. She also points out Daniel Stigen, who has kept up with everything regarding technical documentation, and not least the department head at the project department, Knut Høistad, who has supplemented with extra personnel at just the right moment to get chairs both in and out.
Flexible and solution-oriented supplier
Norske tog's project manager, Rune Andreassen, is very pleased with the delivery from Mantena.
– Mantena is flexible and solution-oriented. They have delivered particularly well on the electrical installation, as they have wide experience in this area and know the existing documentation on the vehicles very well.