Welcome to Mantena 
Mantena is a company with maintenance experts.
The company operates primarily in the Nordic region.
Mantena consists of about a thousand highly competent employees.
Our business idea
Mantena is one of the
most innovative suppliers of total maintenance
solutions to the railway sector in the Nordic countries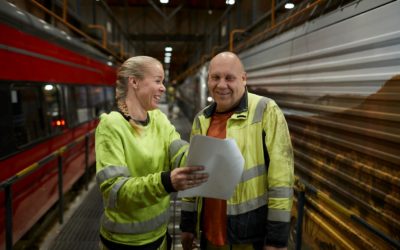 Preparing for the future Preparing for the future Fresh, new expertise is needed in Mantena.Mantena finds itself in...
read more