Mantena contributes directly to the following UN Sustainable Development Goals: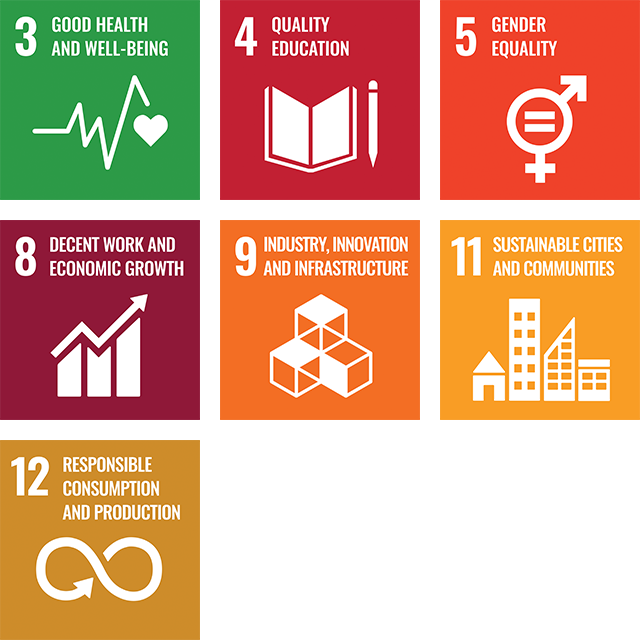 Mantena respects fundamental human rights and decent working conditions in the production of goods and the provision of services, in line with the Norwegian Transparency Act (Åpenhetsloven)We ensure public access to information concerning how we handle any negative impact on fundamental human rights and decent working conditions.
Ethics, whistleblowing and transparency
Suppliers and customers have the right to report any improper behaviour in the Mantena Group.
All of Mantena's stakeholders have the right to examine the company's handling of fundamental human rights and decent working conditions, cf section 1 of the Norwegian Transparency Act, Åpenhetsloven § 1.
Improper behaviour may be a breach of legal rules, the Group´s written ethical guidelines or ethical norms that are widely accepted in society.
Notifications and requests for access can be submitted by e-mail to Mantena at ethics@mantena.org
Notifications and requests are received and confirmed by the Mantena Group counsel and dealt with in accordance with the Group's procedures.
The market is demanding increasingly stringent environmental standards, and trains are a climate-friendly method of transport – for both freight and passengers. As a major maintenance provider in the Nordic region, Mantena's goal is to do no harm to the external environment.
For Mantena, environmental awareness and energy saving at all levels are a key goal. A number of measures have been implemented – within energy conservation and reduced use of chemicals, and in environmental training for our employees.
There are still major railway lines that are not electrified, where diesel traction is used. Mantena has a high level of expertise and some of the best equipment available for fine-tuning diesel engines – in terms of both consumption and emissions.
Because the environment is central to modern railway operations, we at Mantena are always up to date in this area. Through our own environmental accounts and participation in various environmental projects, we always see the big picture and maintain a constant focus on this work.
Mantena is certified according to NS-EN ISO 14001:2015. Annual assessments of the company's environmental measures and significant 'green' issues are carried out as a basis for the company's work in this area.