COVID-19: Mantenas internal action team and other implemented measures
Read this article to find out more about Mantena's handling of the present situation.
In the face of the coronavirus, these are challenging times for everyone worldwide. Everyday life has been turned on its head and the situation is changing from day to day, even from hour to hour.
At this time, it is essential that we take care of each other. We all have a responsibility to minimise the risk of spreading the virus and infecting others. At Mantena, we are taking the situation extremely seriously and doing everything we can to look after our employees, customers and partners.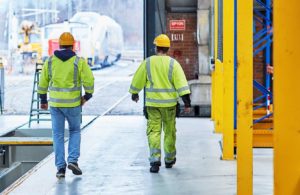 Mantena is committed to its social responsibility of maintaining its services. We have taken a number of measures to safeguard the continued delivery of high quality services during the current extraordinary times.
Internal action team
We have established an internal action team to ensure that the steps we take are comprehensive and coordinated. This will ensure that we are best prepared for different scenarios and can coordinate measures related to any consequences in production in the best possible way.
Production and subcontracting
Our continuity planning aims to maintain production and includes, among other things, plans for unusually high employee absence. We have a particular focus on this in relation to our subcontracting. We have been notified of some disruptions in deliveries from abroad. Customers affected by this are being kept up-to-date continuously.
Measures at our offices and workshops
We have implemented several measures at our various locations, including:
Increased focus on cough and hand hygiene
Restrictions on physical contact, adaptating working hours and changing shifts
Use of plastic gloves in production, where possible
Cleaning
Travel restrictions
Restricting visits
Working from home, where possible
Increased use of digital solutions
Employee positivity
This is a demanding time as we do not yet fully know the consequences of the virus and the impact it will have on our business. However, we are fortunate to have such dedicated employees, and we are confident that we will get through this situation in a positive way. We would like to say thank you to all our employees and promise that we will continue to deliver to the best of our abilities.