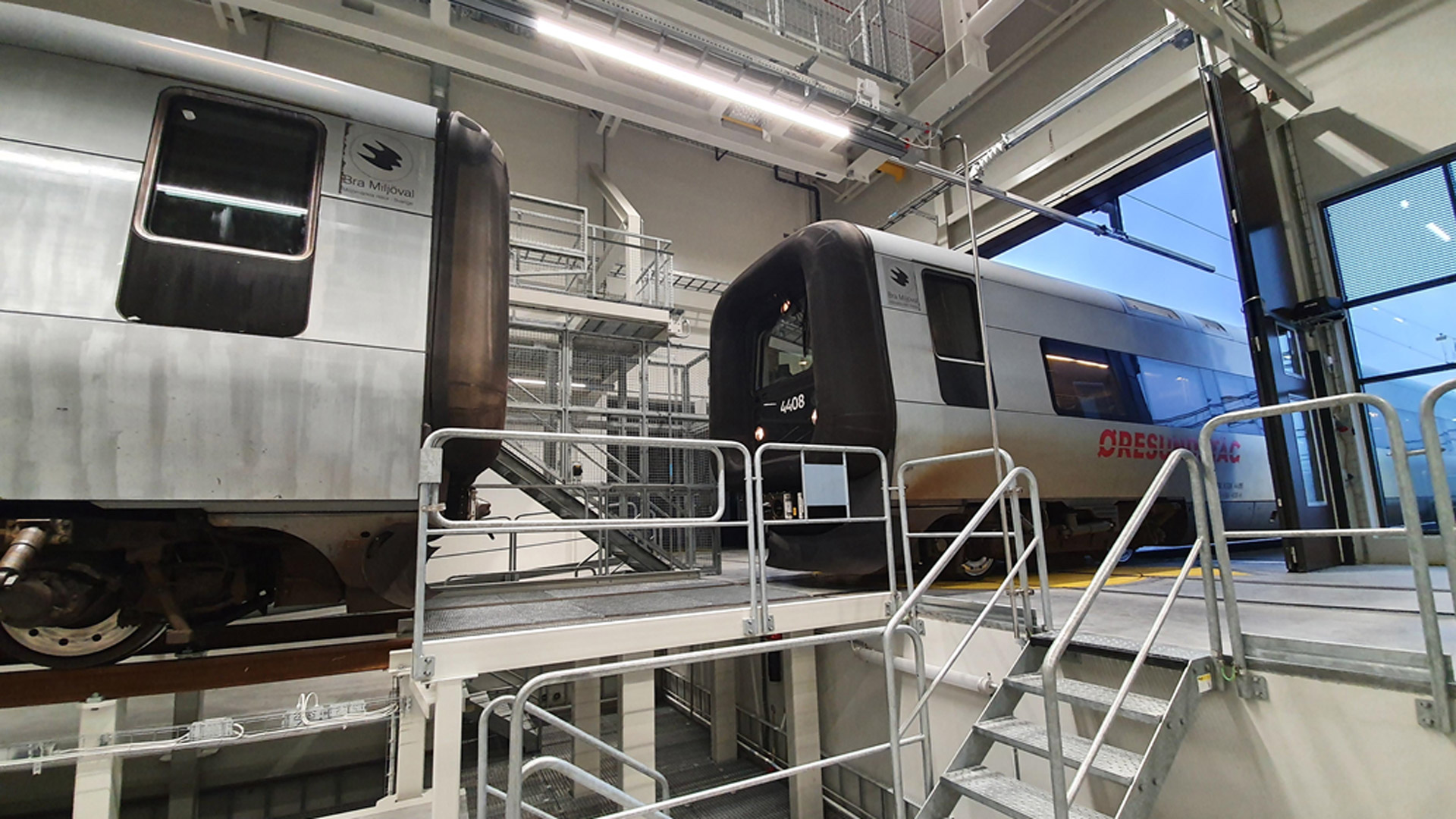 Mantena has signed a new contract with Öresundståg and will continue to maintain the trains running between cities in southern Sweden and Denmark.
– This is one of the largest maintenance contracts in the Nordic region. We are thankful for the trust placed in us and promise to continue our hard work maintaining trains from the modern facility in Hässleholm, says Mantena CEO Jon Arne Ulvan.
– We are dedicated to the Nordic market and are ready to continue bidding when new tenders are issued. Being awarded this contract is recognition of the kind of quality we work hard to deliver, and it inspires us to keep on improving, says Jon Arne Ulvan.
Pleased
– We are pleased that we now have the agreement with Mantena in place. They have clearly shown understanding of the requirements of maintaining our Öresund trains. Now, we can keep evolving our partnership at the modern depot in Hässleholm, says Jarl Samuelsson, Operations Manager at Öresundståg.
About Öresundståg
Öresundståg is a public transport company for the train traffic between the cities in southern Sweden and Denmark over the Öresund connection, with over 6 million passengers. High quality, regular maintenance of trains is crucial for the predictability of train traffic with well-functioning trains. The Öresund trains are maintained at the Nordic region's largest and most modern train workshop in Hässleholm in the Scania region in Sweden. The facility is financed and owned by Öresundståg. Mantena has been responsible for maintenance since the start on 13 December 2020 and has now gained renewed confidence.
About Mantena
Mantena maintains and repairs rail vehicles and components and rail construction machinery for several railway companies in the Nordics. Mantena also performs thermal spraying of metals.
Mantena is owned by the Norwegian Ministry of Trade and Industry. In 2002, the company was removed from NSB (formerly Norges Statsbaner) and became a separate limited company.
Press contact Mantena: Thor Erik Skarpen, +47 916 55 144 / thor.erik.skarpen@mantena.org