We'll take the paint job!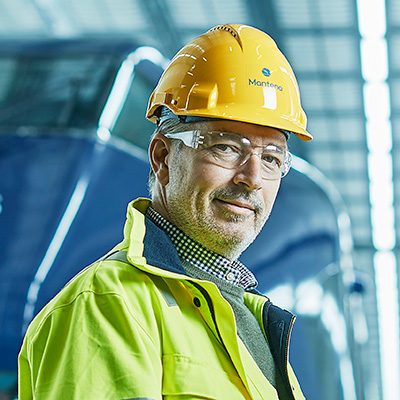 Per Henning Torgersen
Project manager, painting
Our new paint hall was completed in 2022. That means that Mantena now has one of the most up-to-date paint halls in Europe, right in the middle of Oslo. The new hall has been built according to important principles regarding sustainability, environment and HSE.
The paint hall is part of the workshop at Grorud.
Length 113 meters
Width 6,5 meters
Height, 6,1 meters
The hall can be divided into four equal sections of 28.25 metres
With the new hall, we can carry out large assignments for customers in various branches and industries: 
Offshore

 

Truck

 

Bus

 

Mobile cranes, concrete pumps and rig equipment

 

Stationary cranes (tower cranes)

 

Production companies

 

Machine and construction services

 

Rental companies lifts/machines

 

Steel masts/wind turbines

 
Built according to important principles relating to sustainability, environment and HSE
1000 lux illuminance
LED lighting that reduces power consumption
Heated with district heating
Ventilation system with heat recovery units to reduce the need for heating
Separate breathing air for operators with enhanced carbon filter function
Extra safety with Wallman solutions
Two mixing rooms and a new store with optimum conditions for extraction
BMS and alarm management system for remote control of the entire hall

Fire alarm in each cabin with integrated BMS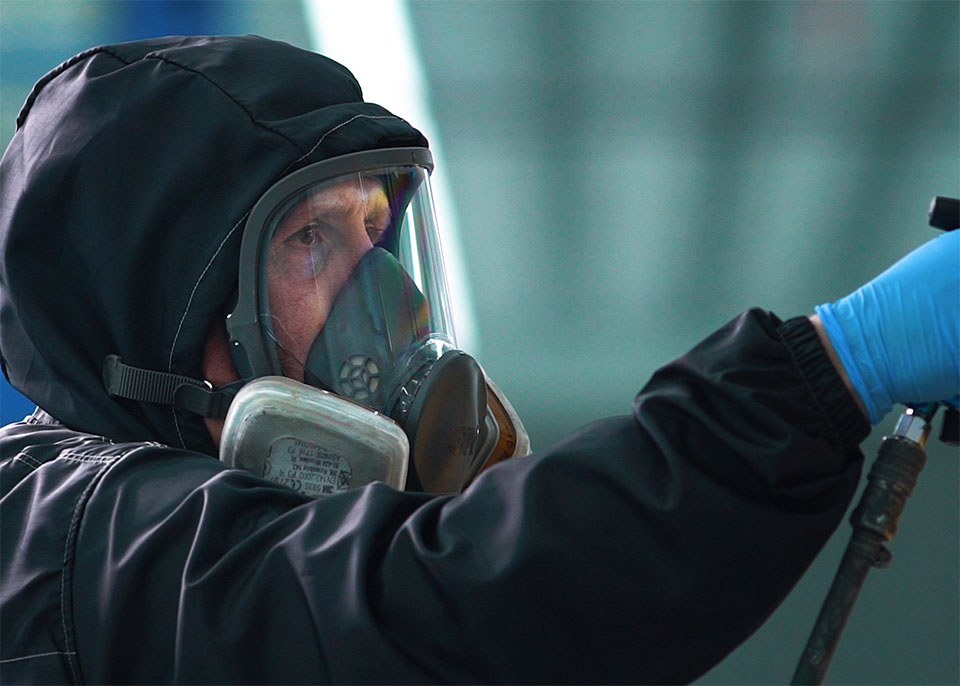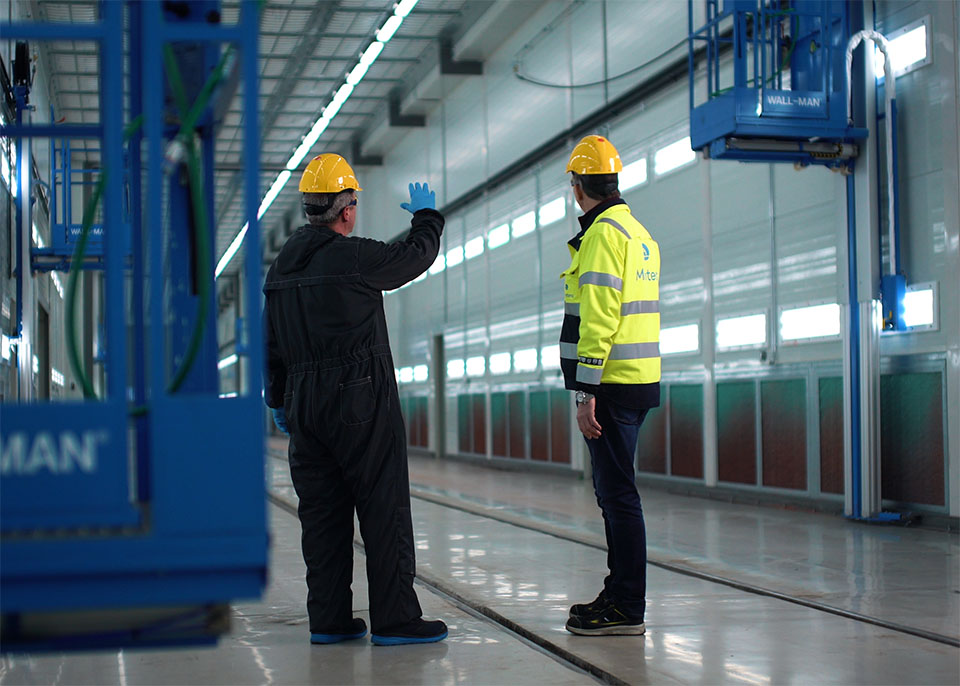 The painting process at Mantena, step by step
Mantena helps you with the entire painting process – from sand-blasting and surface treatment to the finished painted object. All paint jobs at Mantena start with one of our professionals taking a close look at the job to be done. We measure the thickness of the primer and paint where necessary, and we end all paint jobs with a thorough final inspection.
These are our 10 steps to a quality paint job:
Review of the work to be done, carried out by one of Mantena's paint experts
Cleaning the area and removing any components that are not to be painted
Washing and degreasing
Repairing damage, filling and rubbing down rough areas, removing any rust
Rubbing down existing paint for optimum adhesion
Masking, priming and rubbing down the primer where necessary
Blast-cleaning, washing and degreasing and removal of any specks of dust
Painting and possible application of clear varnish
De-masking and re-installing components
Final inspection
Spot-painting
If there is only minor damage to the object that needs painting, 'spot painting' (sometimes called 'smart painting') may be the sensible option. Spot-painting is environmentally friendly and cost-effective for you as a customer.
The work is confined to the areas that are actually damaged. The new paint is merged into the old with a spot blender. After drying, the transition is polished for a perfect finish.
Wet painting of components and industrial products
Mantena can paint components and structural elements of all kinds, with all types of surface treatment.
For component and structural paint jobs, sand-blasting may be required before painting, with the associated requirements for the sand-blasting and the thickness of primer and topcoat products. Mantena paints all components and structural elements in accordance with the applicable requirements and documentation needs.
Mantena uses the best paint products on the market
Mantena collaborates with leading paint suppliers. An important part of offering high-quality paint jobs is advising our customers on the choice of product, to provide them with top quality at a reasonable price.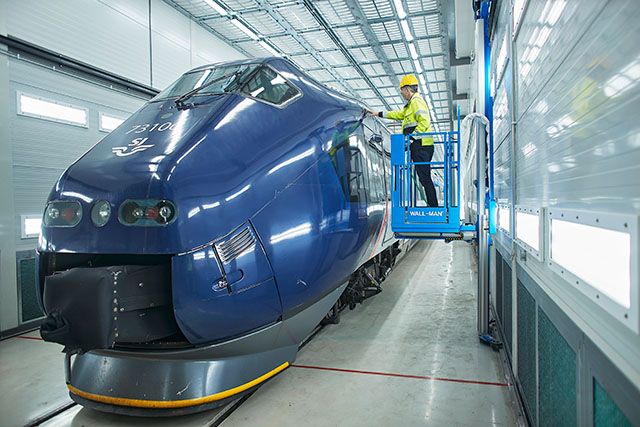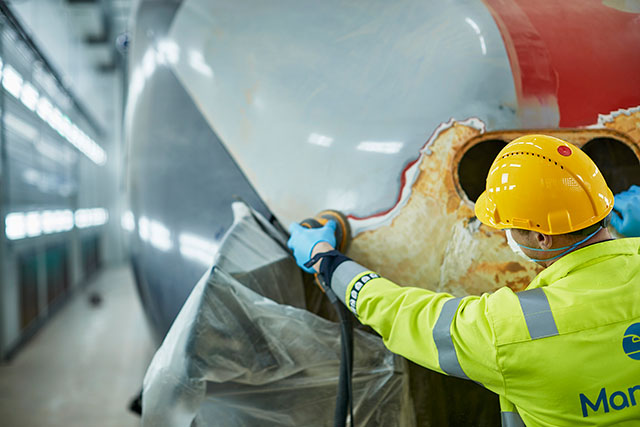 Mantena has extensive experience with paintwork, repair of damage, as well as modification projects on rail vehicles. 
Some reference projects include: :
Mantena has re-profiled and painted Vy train set type 74/75 Flirt and Vy carriages type 7 and WLAB-2.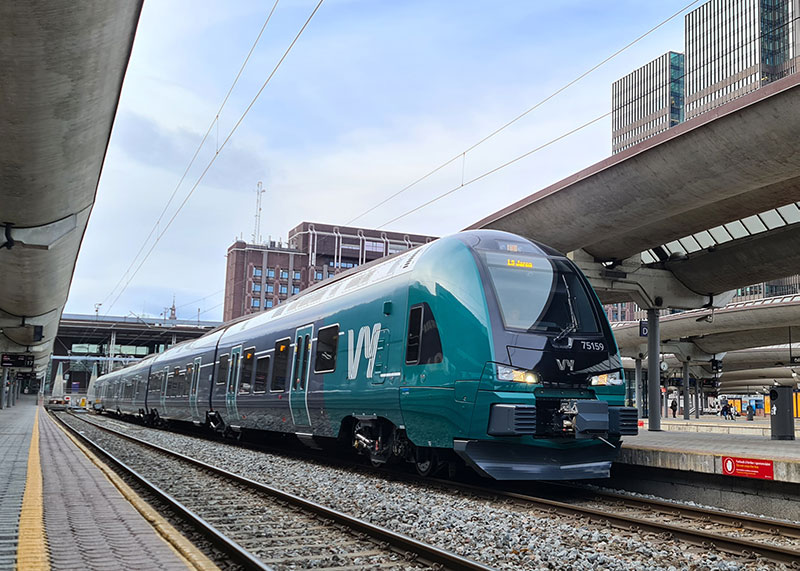 "The paint shop at Grorud has built up good expertise in re-branding train equipment for Vy. We are very satisfied with the quality and appearance of the finished lacquered and re-branded Vy train sets and carriages." 
"The projects have been demanding for both parties in terms of standards, logistics, quality and time. Thank you for a good collaboration where projects have been delivered with the right quality at the right time." 
Håkon Endresen, Project Manager in Vy Profilering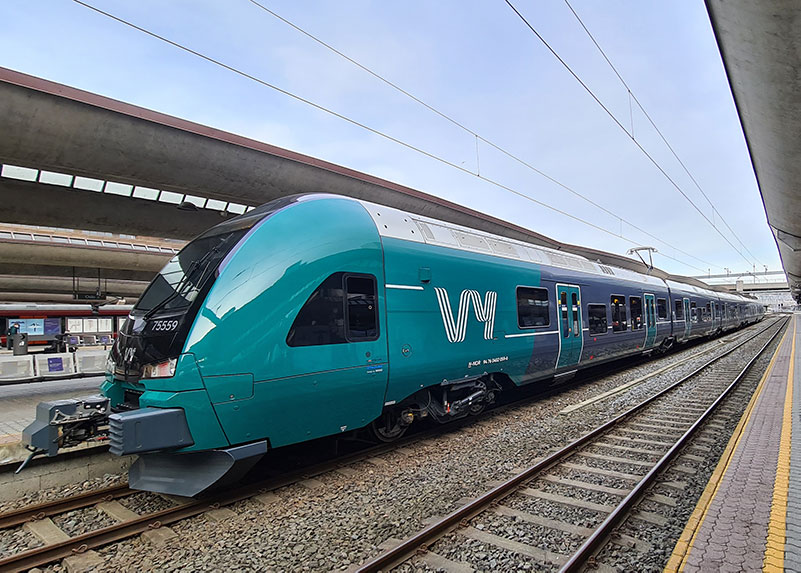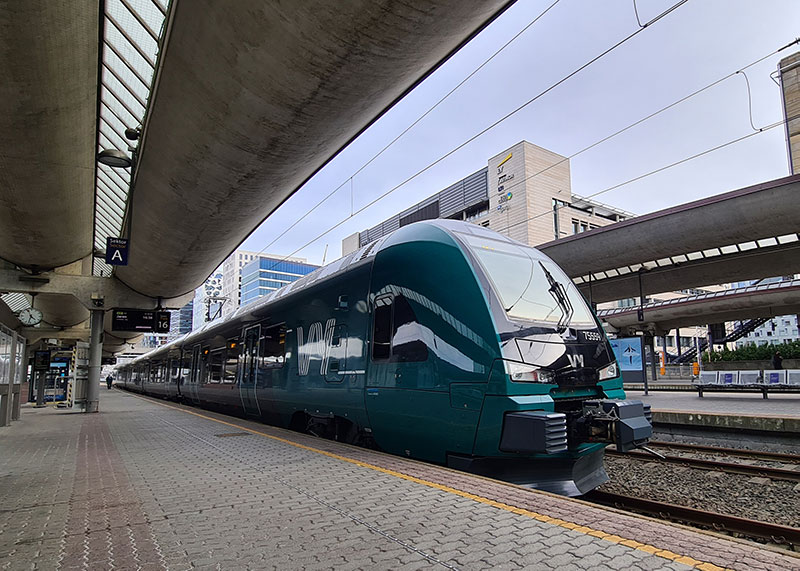 Mantena has painted and re-branded the fleet for Go-Ahead Norway. The job consisted of painting and reprofiling of a total of 14 wagons, 8 motor vehicle sets of type 73, two motor vehicle sets of type 69 and 3 EL18 locomotives.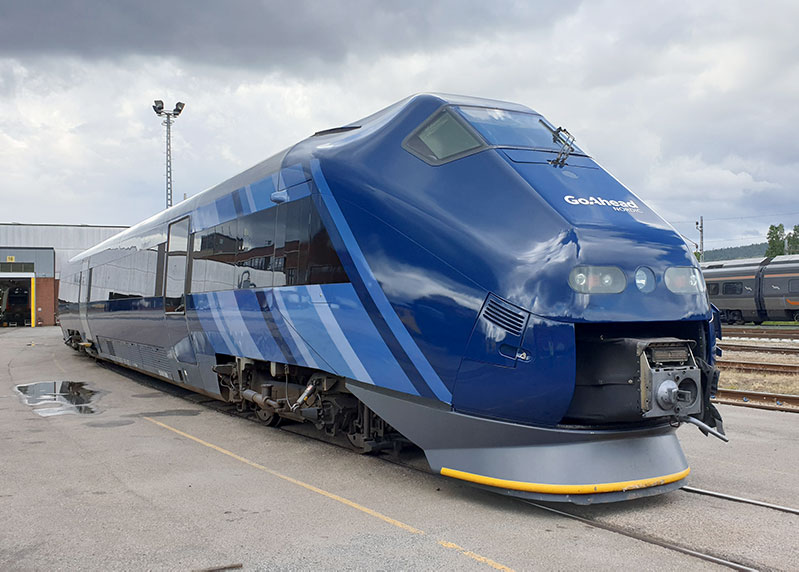 "Mantena has a great way of meeting customers, and is flexible and easy to work with. The project was well planned and implemented and was of quality. We are particularly pleased that a lot of attention was placed on getting details in place, as some parts of our profiling can be demanding to achieve." 
Thomas Johannesen, Material Manager Go-Ahead Norway