Mantena's customer satisfaction survey for 2020 is ready.
In Mantena's annual Customer Satisfaction Survey, we asked our customers how satisfied they are with our cooperation. In the survey, which was not anonymous, participants were asked to grade Mantena and our services from 1-6, where 6 is best.
We received responses from employees at 21 of the 30 companies taking part in the survey, including companies such as Vy, BaneNOR, Flytoget, Go-Ahead, SJ, Sporveien and several others.
On the right track
– The survey shows that we are on the right track. By asking the same questions over a number of years, we are able to see in later survey results how well measures implemented as a result of previous feedback are received. There are always things we can improve on and we take this into consideration when working on future strategies, but in general I would say that the survey confirms what we have felt for a long time. For the most part, we have satisfied customers and cooperation in most areas works very well, says Mantena's Commercial Director, Silje Nilsen.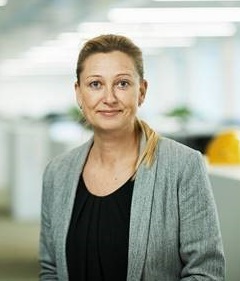 She adds that the highest score in the survey was given to the point "Accommodating", with a score of 5.2, and "General competence", with a score of 5.1, while the lowest score was given to "Price" (3.6). – Just as we expected, adds the Commercial Director. – We also often get feedback that we are pleasant to work with.
– Customers will always want lower prices, but at Mantena, we will continue to differentiate what we offer through our focus on production flow, high quality deliveries, as well as expanding our service range.