During the third quarter of 2021, the paint workshop at Grorud will be expanded with a new and modern paint hall. The new paint hall is being built according to important principles for sustainability, the environment and HSE.
The hall will probably be one of Europe's largest paint halls with an interior length of 113 meters. The hall will have two new mixing rooms and a new warehouse and will be able to be divided into four different sections with a length of approximately 28 meters in each section.
With the new hall, we can carry out large assignments for customers in various branches and industries:
Offshore
Truck
Bus
Mobile cranes, concrete pumps and rig equipment
Stationary cranes (tower cranes)
Production companies
Machine and construction services
Rental companies lifts/machines
Steel masts/wind turbines
Mantena has extensive experience with paintwork, repair of damage, as well as modification projects on rail vehicles.
Some reference projects include:
Mantena has re-profiled and painted Vy train set type 74/75 Flirt and Vy carriages type 7 and WLAB-2.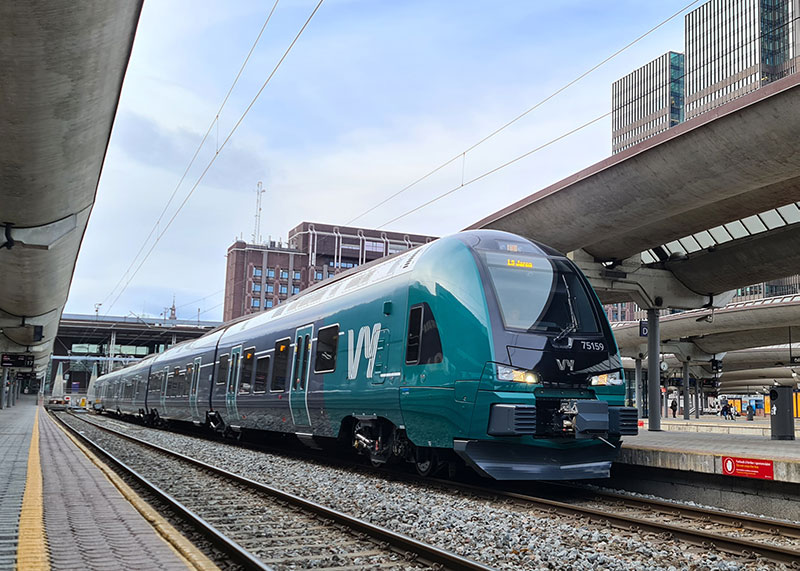 "The paint shop at Grorud has built up good expertise in re-branding train equipment for Vy. We are very satisfied with the quality and appearance of the finished lacquered and re-branded Vy train sets and carriages."
"The projects have been demanding for both parties in terms of standards, logistics, quality and time. Thank you for a good collaboration where projects have been delivered with the right quality at the right time."
Håkon Endresen, Project Manager in Vy Profilering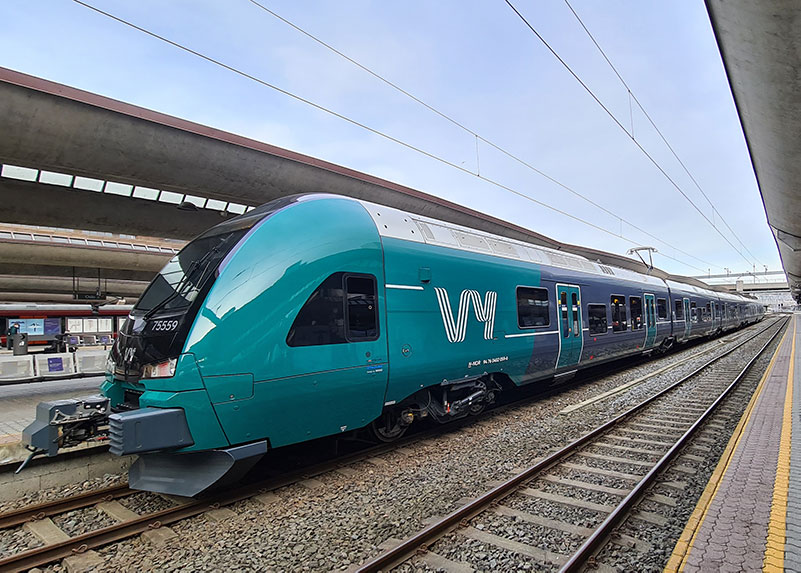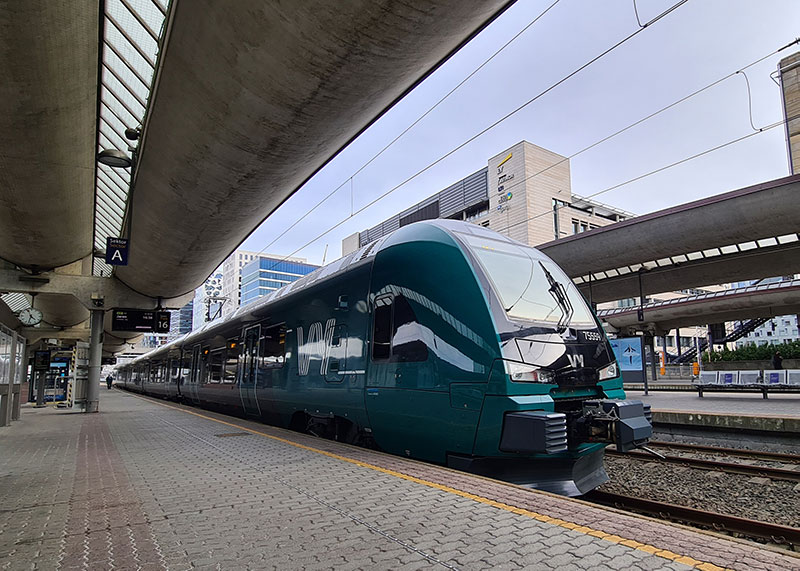 Mantena has painted and re-branded the fleet for Go-Ahead Norway. The job consisted of painting and reprofiling of a total of 14 wagons, 8 motor vehicle sets of type 73, two motor vehicle sets of type 69 and 3 EL18 locomotives.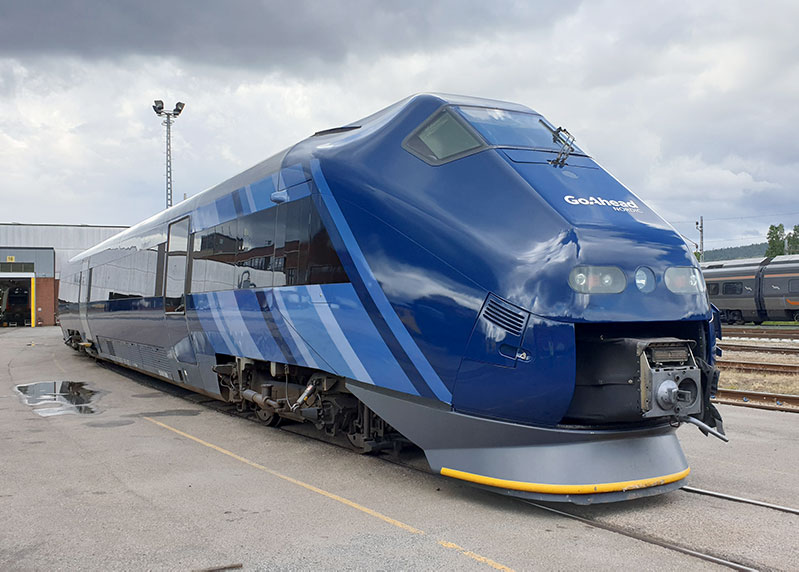 "Mantena has a great way of meeting customers, and is flexible and easy to work with. The project was well planned and implemented and was of quality. We are particularly pleased that a lot of attention was placed on getting details in place, as some parts of our profiling can be demanding to achieve."
Thomas Johannesen, Material Manager Go-Ahead Norway